Event Information
Location
Macdonald-Harrington Building
815 Rue Sherbrooke Ouest
Room 114 (enter via FDA bldg. due to construction)
Montréal, QC H3A 0C2
Description
TISED Members, Scholars-in-Residence, and faculty and staff from the Dept. of Civil Engineering are warmly invited to this event. We will be joined by guests, Dr. Lorne Trottier and Ram Panda.

Join us for this reception in honour of incoming Endowed Chair, Dr. Laxmi Sushama, commencing her appointment at McGill University on August 1st as the Trottier Chair in Sustainable Engineering and Design. Dr. Sushama will also teach with the Department of Civil Engineering. Meet Laxmi, and one another, in a relaxed setting to learn more and discuss areas of mutual interest! For more info on Dr. Sushama, see below and this TISED webpage.

If you have questions, email Lauren Penney, TISED Manager.

We will serve refreshments (appetizers, alcoholic and non-alcoholic beverages) at this reception and enjoy live classical music performed by McGill students. The entrance from campus to the Macdonald-Harrington bldg. is closed for construction so we ask you to please use the Frank Dawson Adams (FDA) bldg. to navigate your way through to the Macdonald-Harrington bldg.

---
More on Dr. Sushama from Dean Jim Nicell and Subhasis Ghoshal, TISED Director:

After an extensive international search carried out by a five-member selection committee led by Prof. Subhasis Ghoshal, we are delighted to announce that Dr. Laxmi Sushama has been chosen as the Trottier Chair in Sustainable Engineering and Design, an Endowed Chair position bestowed to TISED by the Trottier Family Foundation in 2012.
This is extremely exciting news for TISED and for the Faculty as a whole. Dr. Sushama is a two-time Tier II Canada Research Chair recipient and a leading Canadian researcher in regional climate modelling and climate change. Her work at UQAM, exploring the integration of high latitude processes and their interactions and feedbacks into Regional Climate Models, is at use across provincial and federal institutions in their development of climate change adaption policies and strategies.
As you know, endowed chairs play a vital role in academic institutions, and Dr. Sushama is proposing a unique program of research and pedagogy on sustainability that will strongly shape TISED's future achievements and renown. We firmly believe that her energy and intelligence will enable the very seminal issue of sustainability in engineering and design to become even more at the heart of our values and working methods at the Faculty.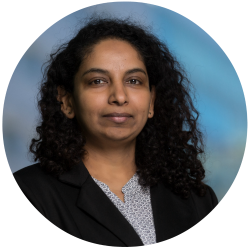 Date and Time
Location
Macdonald-Harrington Building
815 Rue Sherbrooke Ouest
Room 114 (enter via FDA bldg. due to construction)
Montréal, QC H3A 0C2