Description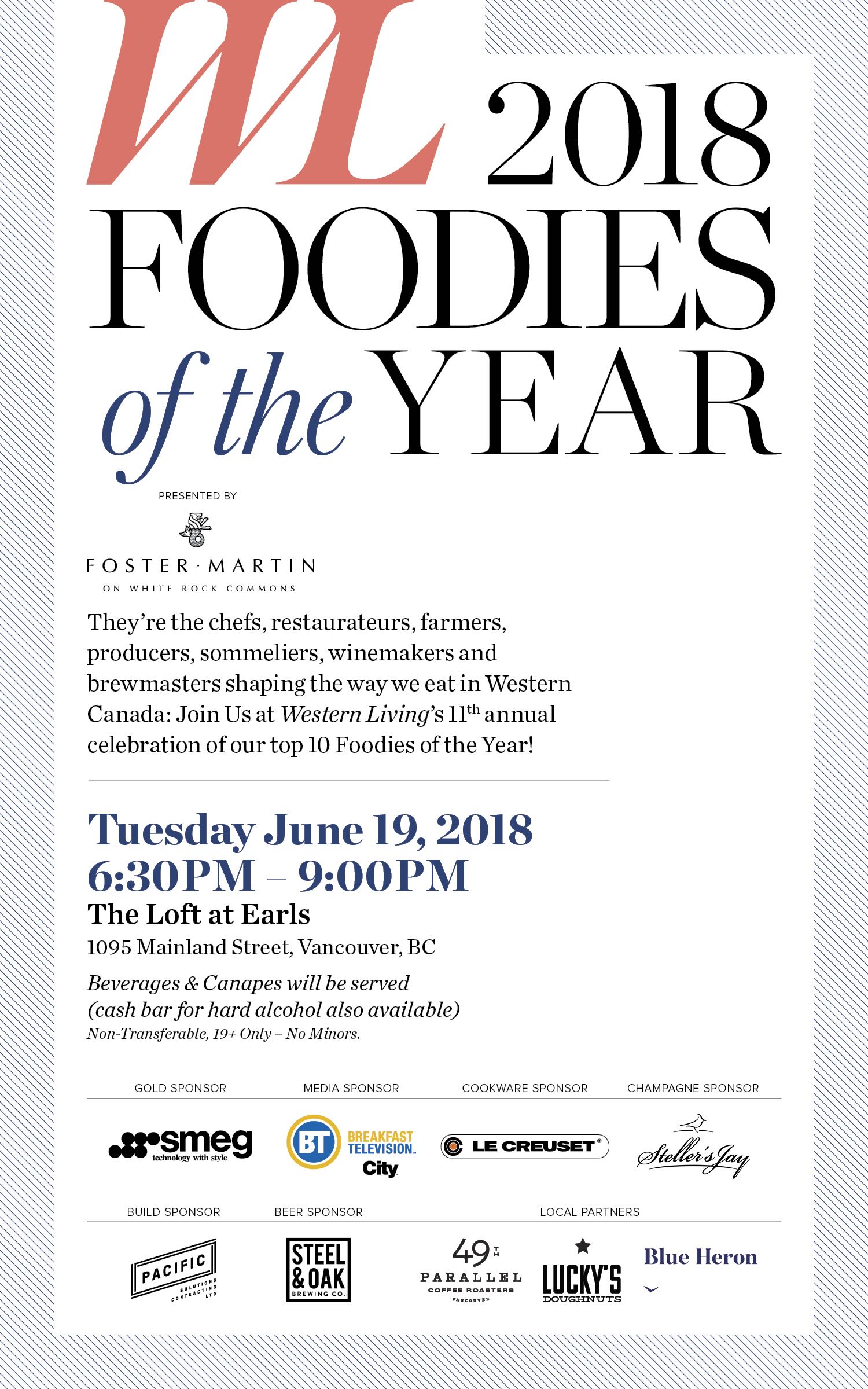 Now in its 11th year, Western Living's Foodies of the Year shines a spotlight on the brightest food minds in Western Canada. It's about the chefs, bakers, restaurateurs, producers, activists, sommeliers and more who shape the way we eat in the West today.
The Foodies of the Year issue (July/August 2018) explores hot food trends, the ingredient of the year and top recipes from our Foodies of the Year—and provides the kick-off to our party celebrating the winners: a lively night of good food, great wine and conversation with the best and brightest foodies in the West.


Join the editors of Western Living magazine live at the 2018 Foodies of the Year. It's your chance to connect with the community over great food, wine and beer, and be part of the excitement as this year's winners are revealed for the very first time during an awards night to remember.


From cheeky brewmasters to push-the-envelope chefs and every plant-based cheese disruptor in between, our Foodies of the Year are making the West the tastiest place to be!


Get your tickets now to be part of our favourite night of the year!