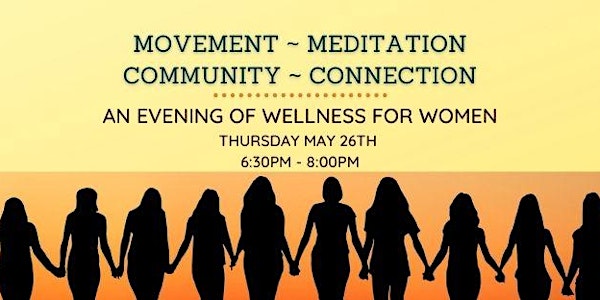 Location
Whistler Athletes' Centre
1080 Legacy Way
Whistler, BC V8E 0K3
Canada
Whistler Women's Circle: An evening of community & connection
About this event
This in person event is a blend of personal development & sacred practices with a community of women dedicated to genuine listening & non-judgement. A chance to step outside everyday life into a more intentional & self-reflective time.
THIS EVENT IS PERFECT FOR YOU IF:
-You are seeking a deeper connection with community
-You want to connect with other women in an up-lifting and inspiring way
-You are interested in exploring the connection between mind & body
-You are looking for tools to help you improve your well-being
-You are interested in meditation and would like to deepen or develop your own practice
-You just want to get out of the damn house and enjoy some good vibes with good people!
INCLUDES:
-Kundalini Yoga
-Guided Meditation
-Mindfulness Exercises
-Goal/Intention Setting
-Sharing (optional)
DATE:
Thursday May 26th, 2022
TIME:
6:30pm - 8:00pm
LOCATION:
The Hub in Cheakamus Crossing at the Whistler Athletes' Centre
COST:
This is a donation based event. All funds raised will be donated to the Canadian-Ukraine Foundation to support those impacted by the crisis in Ukraine.
WHAT TO BRING:
Yoga Mat, Comfortable clothing, Journal & Pen
(You are welcome to bring a meditation cushion or blanket for a more comfortable seat)
Please DM or email me at aliveleelife@gmail.com to save your spot!