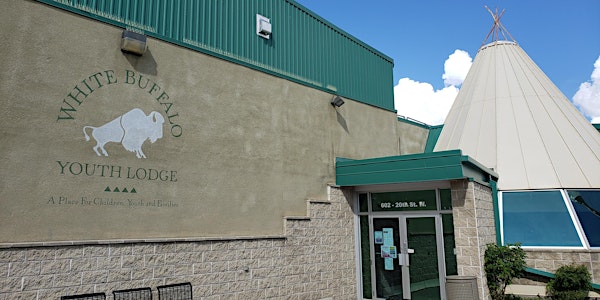 White Buffalo Youth Lodge - Summer Day Camp Program
Providing a safe, fun, and active environment for children ages 7-12 during the summer. There is no cost for membership or signup!
When and where
Location
White Buffalo Youth Lodge 602 - 20th Street West Saskatoon, SK S7M0X7 Canada
About this event
The mission and vision of White Buffalo Youth Lodge (WBYL) is dedicated to improve the quality of life and health for children, youth, young adults and their families in the inner city through integrated, holistic support services. WBYL is a multipurpose centre used during the day for educational classes, functions, meetings, etc., and in the late afternoon/evening it serves as a youth recreational facility fostering a safe and fun environment for all to participate in.
---
In response to COVID-19, we are offering free online registration for our summer day camp program. Participants will be required to follow social distancing guidelines and be limited to a maximum group of 15 people. We're striving to host all of our programming outdoors for safety reasons related to COVID-19. As such, our events are weather permitting and may be cancelled when we deem necessary.
---
Pleasant Hill is a drop-in program (219 Ave U S) where anyone can stop by to enjoy the spray pad park. There will be staff running daily programming at the park with a 25 person capacity. To ensure younger children are following proper social distancing guidelines we require participants to be supervised by a friend or relative at least 14 years old.
Pleasant Hill programming runs from:
Mon-Thurs: 10:30am to 4:30pm
Fri: 12:00pm to 4:30pm
Please note that all scheduled events are subject to change!
For any questions or concerns please call front reception at: (306)-653-7676