WinAIML Entrepreneurship Program (How Can We Start AI Startups )
Description
We invite you to join us for an AI startup evening discussion.
The event will discuss the creation of AI startups by providing guidelines on
- finding your business partner and co-founder
- how to secure funding
- how to protect your ideas by filing IP
-
Guest Speakers:
1. Naysan Saran (CEO, CANN Forecast)
Naysan is a Machine Learning researcher and founder of CANN.
CANN leverages artificial intelligence to help their partners optimize water management decisions, reduce operating costs and to understand their impact on the environment better [1].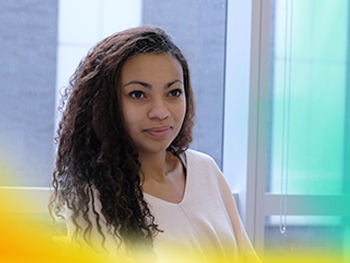 2. Tamara Vandersluis (VP Innovation at R2i.ca)

Tamara worked at IBM for 29 years, was vice president of business development at PathQC (the first private histology/cytology laboratory in Quebec) and is currently vice president of innovation at R2i. Tamara is very proud have been part of R2i since it inception from the basement of presidents house with beer, post its and a passionate believe in the need for change in our industry.
Because of our growing and loyal customer base we have earned the following distinctions:
First 'IBM Platinum' partner in Quebec and 3rd in Canada

IBM Power system partner of the year 2018 North America

Preferred NVidia partner

Lenovo Partner

Recognized as the 'go to partner' for AI infrastructure

2018 - AQT Finaliste PME en lumiere

2018- Ranked 38th in Canada's Top New Growth Companies by two-year revenue growth

2019 - Mercuriades Finalist in 2 categories (Start-Up, entrepreneur)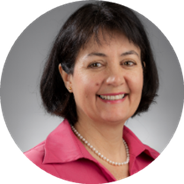 3. Karina Kesserwan (CEO at Kesserwan Arteau)
"Karina began her career in a boutique firm specialized in aboriginal law. She then served as a policy advisor to two Quebec Ministers responsible for Aboriginal Affairs. Her responsibilities included the Plan Nord file, the negotiations on the Agreement on Governance in the Eeyou Istchee James Bay Territory, and the relationships with the federal and other provincial governments. Her experience has allowed her to travel extensively throughout Northern Quebec and build trusting relationships with political and social leaders of aboriginal communities. She is also familiar with Northern Ontario, having resided in Sudbury, where she lectured at Laurentian University's Department of Law and Justice. She set up her practice in 2013, surrounding herself with a multidisciplinary network of experienced professionals." [3]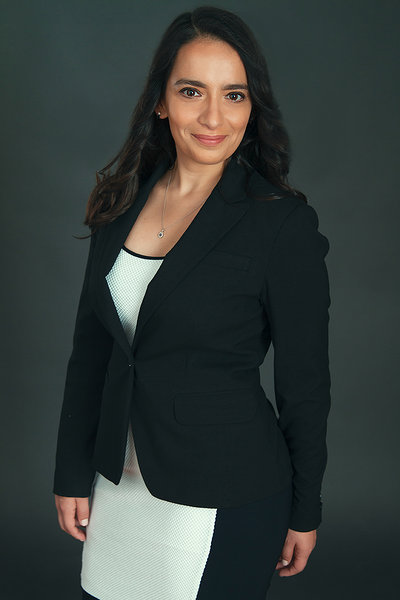 Event schedule:
Doors Open - 17:50pm
Meet & Greet - 18 - 18:20pm
Guest Speaker Presentations - 18:20 - 19:10pm
Panel Discussion - 19:10 - 19:30pm
Networking - 19:30 - 20 pm
References:
[1] http://naysan.ca/
[2] https://ca.linkedin.com/in/tamara-vandersluis-9271a929/fr
[3]http://kesserwanarteau.voog.com/our-team/karina-kesserwan
---
How to access the venue:
By car, access via maisonneuve st and McGill, passes directly by the building entrance.
By Metro McGill
If you come from the McGill Metro,
you can also reach the lobby directly from the McGill metro station through Eaton Centre, one floor up then follow a small corridor between Little Burgundy and an optician store.
---
Nous vous invitons à nous joindre pour cette soirée de discussion sur les startups dans l'Intelligence Artificielle.
L'événement discutera de la création des startups de l'IA en fournissant des lignes directrices sur:-
- trouver vos associés et co-fondateurs
- comment sécuriser les financements pour des startups
- comment protéger vos idées en déposant une demande de PI
Conférencières invitées:
1. Naysan Saran (PDG, chez CANN Forecast)
Naysan est une chercheuse en Machine Learning et fondatrice de CANN.
CANN améliore l'intelligence artificielle pour aider leurs partenaires à optimiser les décisions de gestion de l'eau, réduire les coûts d'exploitation et mieux comprendre leur impacts sur l'environnement.
2. Tamara Vandersluis (vice-présidente de l'innovation chez R2i.ca)
Tamara est une spécialiste I/T principale avec de profondes compétences techniques chez IBM. Elle occupe actuellement le poste de vice-présidente de l'innovation chez R2i.ca. Sa carrière lui donne l'enthousiasme de suivre sa passion pour l'IA et la Blockchain
3. Karina Kesserwan (PDG chez Kesserwan Arteau)
Karina a commencé sa carrière dans un cabinet spécialisé en droit autochtone. Elle a ensuite été conseillère en politiques auprès de deux ministres du Québec pour des Affaires autochtones. Elle était notamment responsable du dossier Plan Nord, des négociations relatives à l'accord sur la gouvernance dans la baie James d'Eeyou Istchee. Territoire et des relations avec le gouvernement fédéral et les autres gouvernements provinciaux. Ses expériences lui ont permi de parcourir le nord du Québec et de nouer des relations de confiance avec les dirigeants politiques et sociaux des communautés autochtones. Elle connaît également le Nord de l'Ontario, ayant résidé à Sudbury, où elle a enseigné au Département de droit et justice de l'Université Laurentienne. Elle a créé son propre cabinet en 2013, s'entourant d'un réseau multidisciplinaire de professionnels expérimentés.
Horaire:
Portes ouvertes - 17h50
Rencontres et salutations- 18h - 18h20
Présentations des conférenciers - 18h20 - 19h10
Discussion en groupe - 19h10 - 19h30
Réseautage - 19h30 - 20h