Windows 10 - Ask Me Anything & The Importance of Identity Management
Description
About our Topic:
What do you know about Windows 10? What features do you like? What more would you like to know about Windows 10? Join us for this interactive event presented by one of Microsoft Canada's foremost technical evangelists.

One of the biggest challenges to creating a single-user identity for each user is to get all the various identity attributes together and consistent across an environment. Users perform their day-to-day activities from anywhere, using more than one device and OS. IT professionals are beginning to shift from device-centric management to people-centric management. Windows 10 offering will amplify this and further enable end users to seamlessly transfer from one device to the next.
Come armed with all your questions about Windows 10 and learn about how identity management capabilities have been integrated into the latest Windows operating system.
Event Details:
Date: Wednesday April 13, 2016
Start Time: 5:00pm
Finish Time: 6:30pm
Venue: Microsoft Store - Chinook Centre
6455 Macleod Trail SW Calgary AB T2H 0K8
Light Food and Refreshments will be provided for attendees.
Cost: Guests and Future CIC Members - $25.00
New/Renewing CIC Members - $65.00
New/Renewing Student Mbrs - $25.00
Current CIC Members - FREE
Payment: VISA/MasterCard via EventBrite (+fees)
Contact us for payment via:
Cash/Cheque (at the door), Interac e-Transfer or Employer Invoice
Note: New memberships are valid through December 31, 2016


About our Presenter: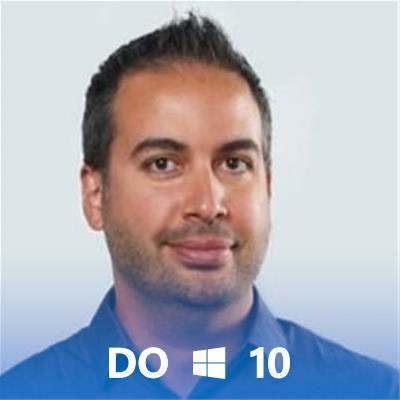 Anthony Bartolo (@WirelessLife)
Technical Evangelist – Microsoft Canada
As a Technology Evangelist for Microsoft Canada, Anthony assists the IT Professional community as its trusted advisor. Anthony's focus is delivering and educating on resources to assist IT administrators in creating efficiencies within their organization. His specialties include Microsoft's Private Cloud and Virtualization technologies solutions in combination with addressing the BYOD trend.
About our Sponsors:
Inteqna – Venue
Inteqna is a division of Design Group Staffing Inc., the largest privately-owned recruiting firm in Canada. Inteqna was created to provide permanent recruiting and contract consulting services to experienced professionals in the Information Technology sector across the country. Inteqna generously provides the Calgary IT Pro Community Association with free meeting space for our monthly meetings.
True North Group Inc – Various
True North Group Inc. provides exclusively Canadian integrated cloud, managed IT and security services as well as professional IT consulting to small and mid-market enterprises. True North Group has provided door prizes at many events as well as contributions toward CIC's operational funding.
Microsoft – Office 365 + Operational Funding
Microsoft supplies the Calgary IT Pro Community Association with a free 25-seat Office 365 E3 subscription for the leadership team and committees. As well, Microsoft has agreed to fund a portion of CIC's operating expenses for 2015.
Uweme Projects & Consulting – Operational Funding
Uweme Projects & Consulting provides administrative support services to the Calgary IT Pro Community Association. A portion of each monthly billing is rebated to CIC in support of our operational funding.