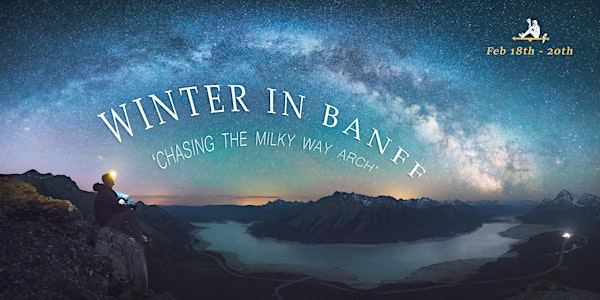 WINTER IN BANFF: Chasing the MILKY WAY arch
Photograph snowy Canadian Rockies scenes by day and try your hand at capturing the elusive February winter milky way arch by night!
When and where
Location
Banff Banff Avenue Banff, AB Canada
About this event
1 day 21 hours

Mobile eTicket
DATES: February 18th - 20th, 2023
EVENT COST: $675 + GST
SKILL LEVELS: All
ABOUT THIS WORKSHOP


A one of a kind "Banff stargazing" experience - during this 2 night (long weekend) photography workshop you will photograph classic Canadian Rockies winter scenery by day, along with the rare opportunity to capture the February milky way arch by night!
Our base in Banff will allow us a central location from which to reach a range of iconic shooting locations that you can put your own unique twist on with the guidance of your instructor Nick Fitzhardinge. There will be lots of time to learn about technical settings, light, astrophotography, composition, & processing in a small group setting with many1v1 opportunities.
Add in a canyon walk on the second day and you will have lots of chances to capture unique images of the Canadian Rockies & improve your photography on this multi-day winter photo workshop!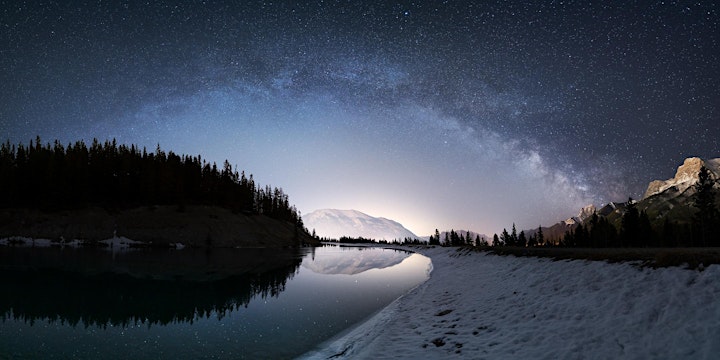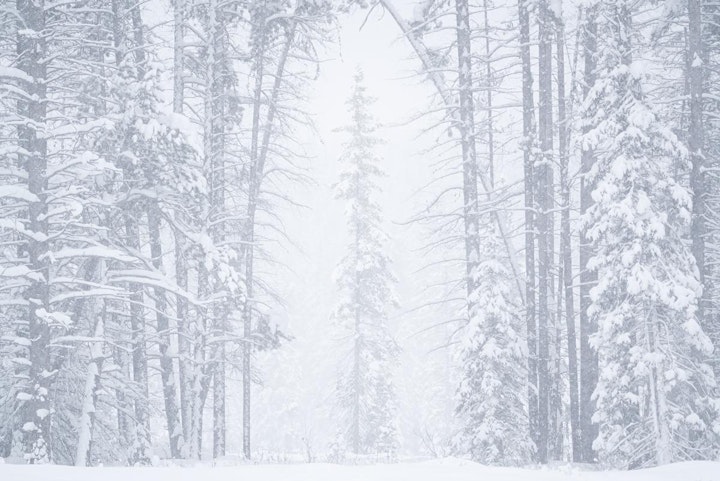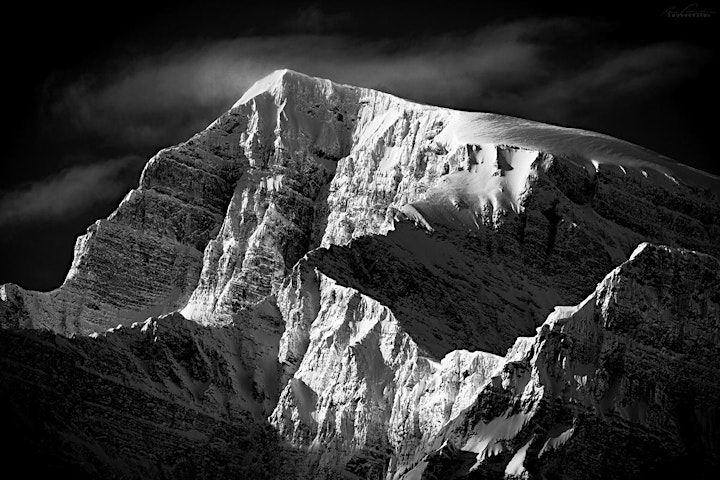 WHAT'S INCLUDED
Personalized photography Instruction from an expert in the areas of astrophotography & landscape photography.
WHAT'S NOT INCLUDED
Accommodation (our base for the workshop will be in Banff. Contact me for location and booking information)
Travel (you will need to have your own mode of transport)
Meals
Insurance (medical, travel and equipment)
National Park Pass (this can be obtained from the park entry gate or the visitor information centre)
ITINERARY
February 18th (Saturday)
- Meet and greet at 2pm at our first shooting location.
- Sunset at our second location, finishing at 6pm.
February 19th (Sunday)
- Up early (3am) for our first astrophotography session.
- Coffee/hot drink break
- Sunrise/morning light
- Optional editing demo for processing night images & stitching milky way panoramas
- A leisurely canyon walk & other shooting opportunities in Banff & Kootenay National Parks in the afternoon.
February 20th (Monday)
- Up early (3am) for our second astrophotography session.
- Coffee/hot drink break
- Sunrise/morning light (finish at breakfast/hotel check out)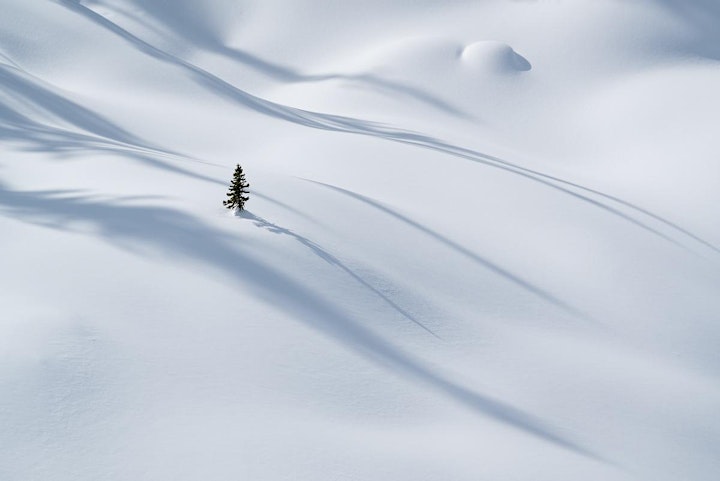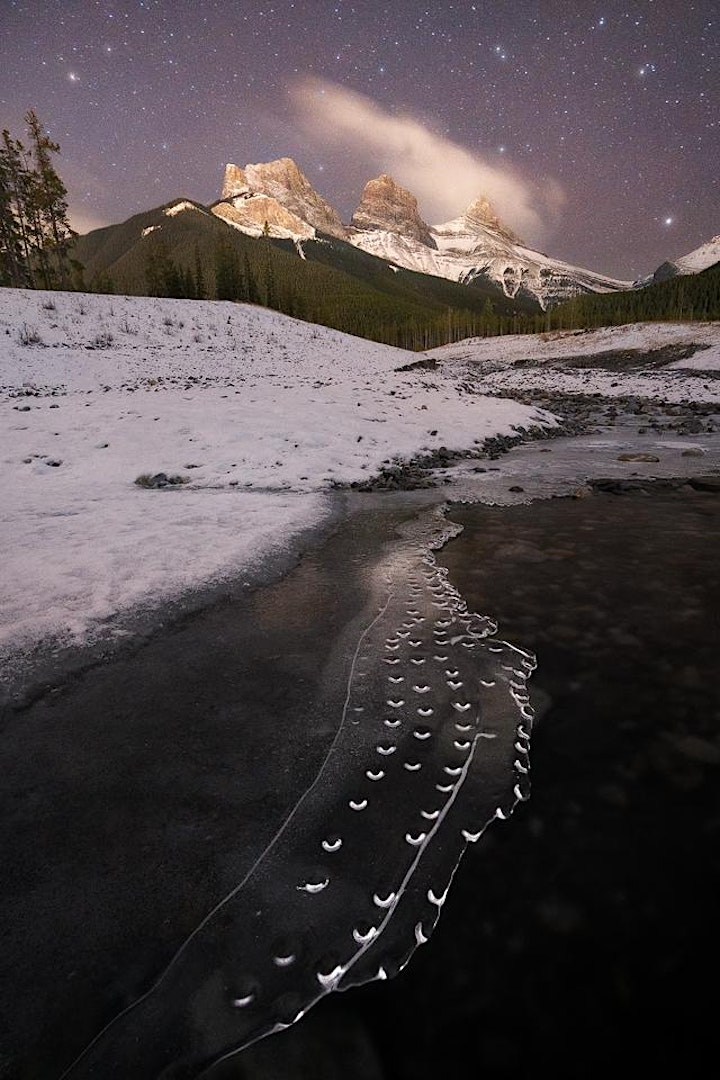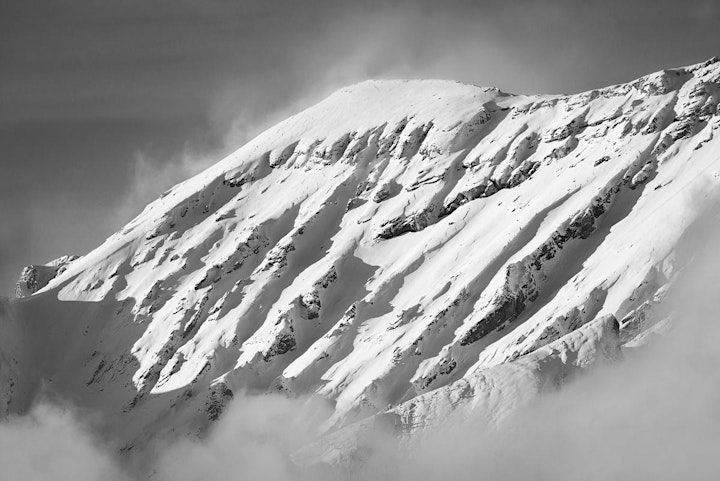 FAQ's
What should I bring to the event?
DSLR/Mirrorless camera, wide angle and telephoto lenses, tripod, filters, camera bag, cold weather clothing - lots of layers, gloves - inner and outer pairs, neck warmer/face covering in case of wind, beanie/toque, insulated winter boots, hand/toe warmers, thermals, spare batteries, spare memory cards, headlamp (with red light function), & ice cleats (if you don't have these then let me know and I will be able to provide you with a basic set to use for the event).
What level photographer is this for?
All photographers from complete beginners to seasoned professionals, I will be able to tailor my guidance & instruction to you through a personalized approach.
What level of activity will this event have?
A low level of physical activity along with one easy canyon walk with cleats in the afternoon on day 2. The focus is on photography. Activities will be tailored to the whole group with the safety and enjoyment of all participants in mind*
Am I guaranteed to see the milky way?
There are no guarantees but either way you will make friends, learn skills and garner inspiration which you will be able to apply to your future photographic goals. The itinerary will be flexible to account for weather and the best photographic possibilities.
* I am a winter accredited ACMG Hiking Guide & winter accredited IGA Professional Interpretive Guide.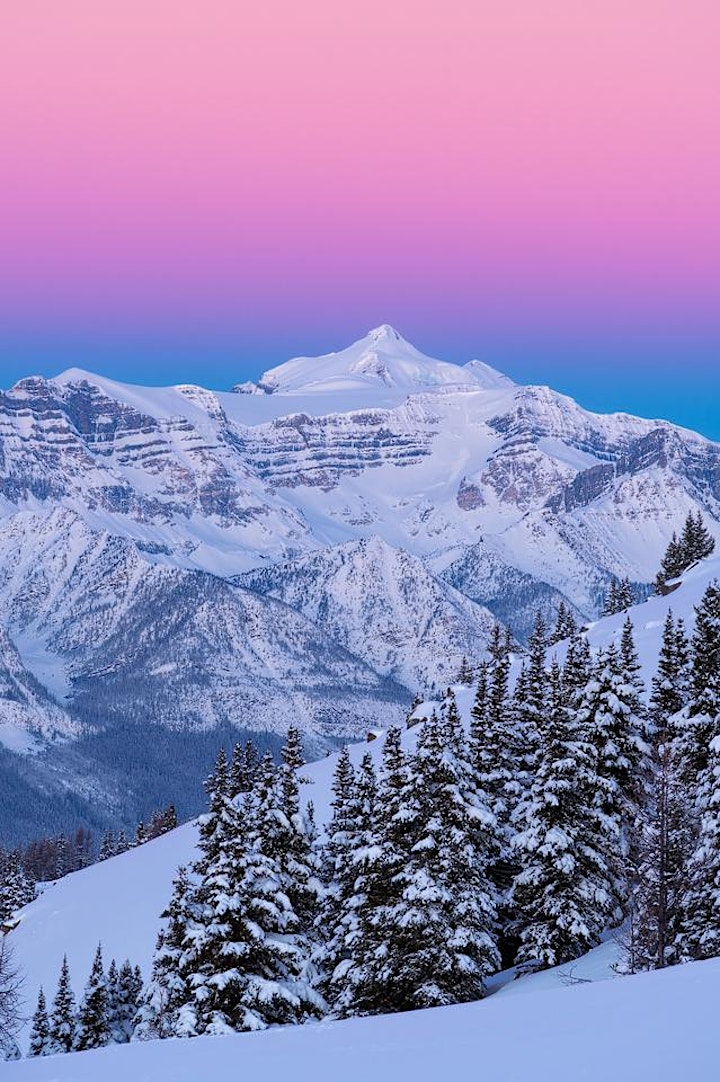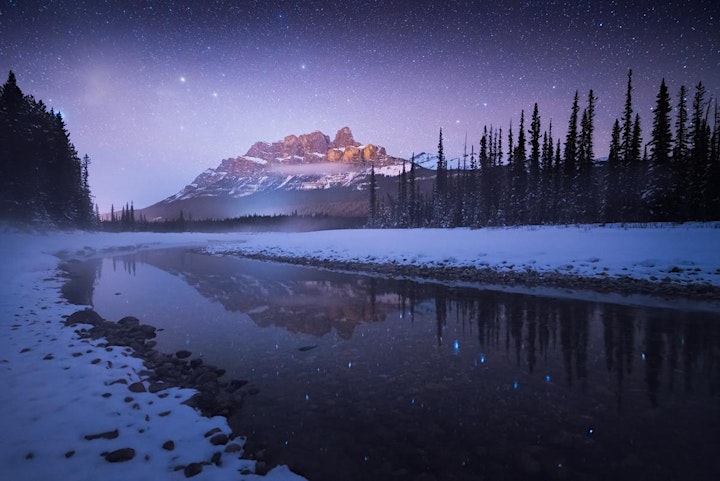 CANCELLATION POLICY
Places are non-refundable but are transferable. It is the responsibility of the participant to find a new replacement and handle fee transfer.
This workshop must have a minimum of 2 participants to run. A full refund will be issued in the unlikely case that the workshop is cancelled.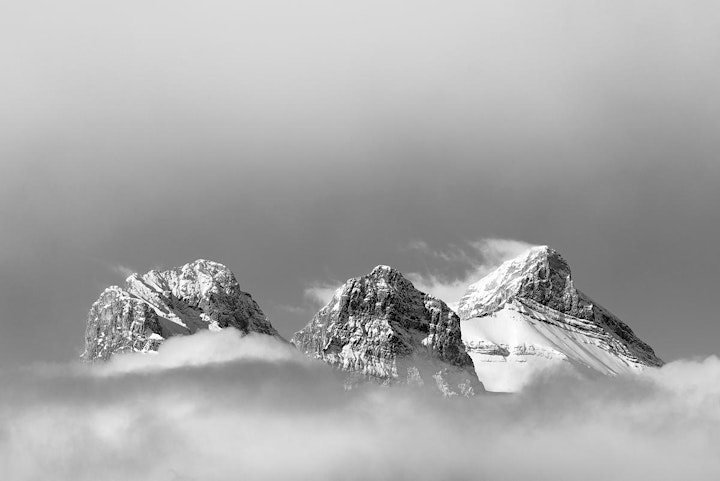 Contact me directly with any further questions. I look forward to hearing from you!