Description
Network with other women entrepreneurs at the Co-iLab Hub in Oshawa. Explore The Refinery's 2018 business growth programming for women and the Co-iLab Hub.

Meet Renish Kamal - a successful Refinery alumna who grew her business as the CEO and founder of Fidget Toys Ltd.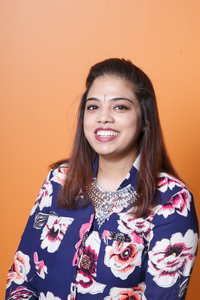 Renish Kamal is the founder and CEO of Fidget Toys Ltd., focusing on building innovative toys that alleviate stress and increase concentration for children with autism. Renish is a trailblazer who is passionate about improving the learning environments for children. As an entrepreneur, she faced many challenges in bringing her ideas and inventions to the market, especially being an outlier with no hardware/engineering background. However, she has used these differences to her advantage, believing in herself and the vision to make Fidget Toys a reality. Renish has won many notable accolades for Fidget Toys including a feature in Maclean's magazine; she continues to spends her time between the Waterloo and Scarborough communities, and regularly shares her entrepreneurial journey via medium blogs and Facebook Live series. Renish is an an Arts and Environment Graduate from the University of Waterloo.