YES! Fundraiser Event - Youth Mental Health Awareness & Fundraising
Description
Your support is needed!
Ontario Ministry of Children and Youth Services states 1 in 5 Children and Youth suffer from Mental Health Illnesses such as Anxiety and Depression. Early identification and treatment can lead to improved better outcomes in life. YES! Fundraiser Event is working to raise awareness and funds for Nexus Youth Services (Charity Tax Receipt #13039 7631 RR0001) and Stella's Place (Charity Tax Receipt #81718 6935 RR0001).
YES! Fundraiser Event
Youth Mental Health Awareness;
Engage to Help;
Save Lives & Help Prevent Suicide

YES! Fundraiser Event will be a family-friendly event featuring a morning yoga class, a luncheon with renowned speakers Alicia Raimundo, Katie Monson and Donna Green, Latin dancing and a fun "He Dances in Her Shoes" fundraising activity in the afternoon. All are welcome. Throughout the day we will have a silent auction. Buy your tickets or donate here!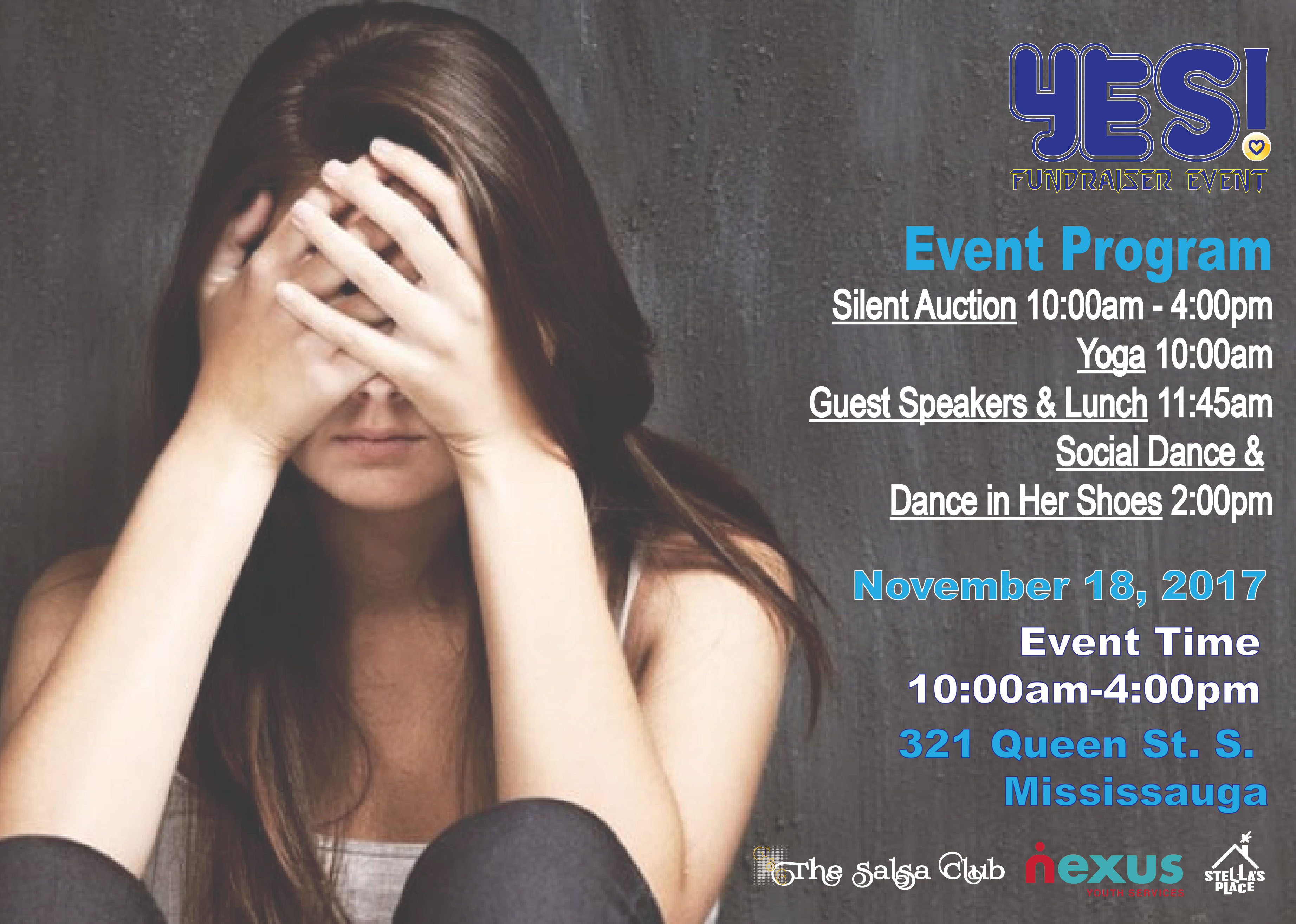 Check us out on Facebook YES! Fundraising Event