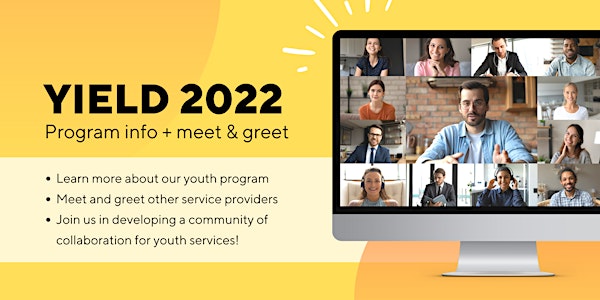 YIELD Meet and Greet + Info Session
You're invited to YIELD's online meet and greet. Learn more about our youth program, connect with other service providers, and win prizes!
About this event
Welcome!
We are so excited to share information on our youth program and connect with you. The YIELD (Youth's Initiative and Excellence with LDs) program is designed to support all youth in gaining valuable skills and increasing their civic engagement opportunities.
During this meet and greet, we will:
Provide information on the YIELD program
Hold a space for Q&A regarding the program
Open the floor up to other youth and communtiy service providers to introduce themselves, their work and provide information on their programs
Create a working list of contacts of service providers that we can all learn, share and connect with!
The first FIVE people to RSVP to the event will earn a $10 gift card to Starbucks or Tim Hortons!