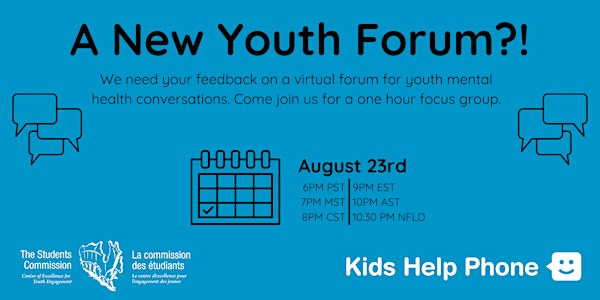 Youth Engagement on the Peer to Peer Community Platform
We need your feedback on a virtual forum for youth mental health conversations. Come join us for a one hour focus group.
About this event
Kids Help Phone and The Students Commission of Canada are hosting a focus group to get your feedback on Kids Help Phone's online peer to peer community platform and forum. The focus groups will be held August 23rd. For more information you can reach out to info@studentscommission.ca.