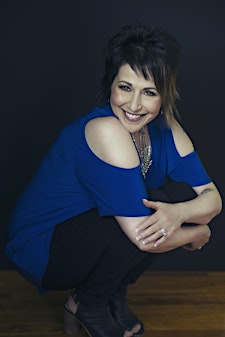 Medium Jay Lane
PRESENTS MEDIUM JAY LANE LIVE!

Internationally renowned and Canada's most entertaining Psychic Medium, Jay Lane is sought after on a daily basis from her long list of celebrity A-List clientele and individuals from all over the world.  Acclaimed for her accuracy, honestly and readiness to tell it like it is, Jay has addressed audiences of thousands with her concise, inspirational, motivational and jaw dropping details from the spirit world.
Gifted from birth, Jay suffered a near death drowning at the age of four that raised her awareness and changed her life as a result of what she learned from the other side. Jay's life's mission is helping her others see life in a different light. Possessing clairaudience, clairsentience and claircognizance gifts, Jay uses these abilities to enlighten and change lives of those around her.
Jay has sold out every major live event she has ever performed over the past 6 years with her innately "Infectious" spirit.  Jay's warm, compassionate and charismatic energy captivates crowds of all ages.
She has hosted and been a guest on numerous top radio shows and has appeared on multiple TV shows.
Jay has recently released her inspiration oracle cards, Infinity Oracle, and is currently working on her newest book set to be released this fall.
"I aspire to make a difference and bring closure to those who seek answers and signs from their loved ones. I know I'm here for that reason, we all have a soul's journey here on earth and a subconscious knowing of our life-paths."
"I start everyday with a happy dance and I truly feel blessed to have been chosen to be the go-between on this plane and the other side."
Sorry, there are no upcoming events