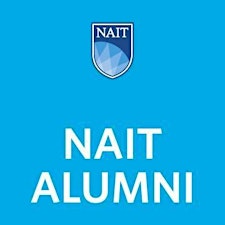 NAIT Alumni Relations
NAIT Alumni Relations provides programming, events, communications and services for 200,000+ alumni of the Northern Alberta Institute of Technology. All graduates of NAIT are forever members of the Alumni Association, and are invited to attend our events to learn something new, stay connected or make new friends, enjoy a fun night out, give back or engage with NAIT and stay informed.
Please note the views and opinions expressed by guest speakers are solely their own and do not necessarily reflect the views and opinions of NAIT.
Can't find what you're looking for here? Email us at alumni@nait.ca. We are happy to hear from you!