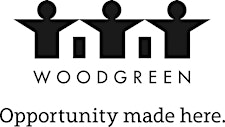 WoodGreen Community Services
IS YOUR CAREER LOST IN THE NEW WORLD? DO YOU NEED HELP FINDING A JOB?
Technology change and the rise of the gig economy are leaving many workers behind. You are not alone. Every year, WoodGreen Community Services supports thousands of individuals who are unemployed or underemployed with job search activities.

We offer a range of friendly, personalized services, including one-on-one coaching, practical workshops, upskilling and reskilling training options – all for FREE.
Presently, we are offering our Workforce Development workshops via online live workshops.
WoodGreen is one of the largest social service agencies in Toronto, serving 37,000 people each year from 36 locations. We look forward to serving you.