Description
Training: BrokerBay training for Sutton Quantum agents
SQ AGENTS, DON'T MISS THIS TRAINING SESSION!
Requirements: You must be a Sutton Quantum real estate agent
Time: 12:30pm - 2:00pm
Cost : Free
Materials: Please bring your laptop, should you have one.

Broker Bay is next generation real estate software and a system that Sutton Quantum now offers our Sales Representatives at no cost.


ABOUT BROKER BAY:
Introducing the only appointment system built with truly modern cloud technology. Reduce phone calls to your front-desk by up to 50% and impress your agents, administrators and sellers.
An advanced replacement for your current front-desk system.
Streamline appointment bookings and reduce admin workloads.
Say bye to "group-pages". Say hello to BrokerChat™.
Cutting edge offer registration and notification tools.
Discover and share exclusives, assignments and MLS™ coming soon listings with the most reputable brokerages in Canada. The network makes promoting sensitive listings a breeze and gives your agents access to valuable hidden listing inventory.
Win more listing and buyer agency agreements.
Discover listings before they reach the MLS™.
Realtors™ only.
The First of its Kind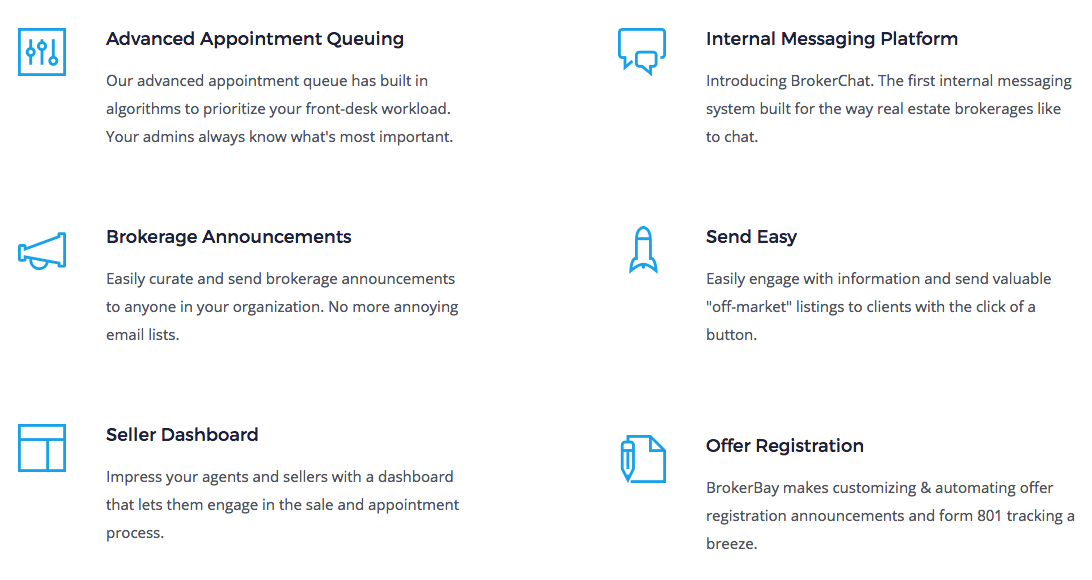 ---
ATTENDANCE & CANCELLATIONS/REFUNDS:
To avoid disruptions for the host and those attending, please arrive 5-10min early. Please provide 24hrs+ notice if you cannot attend.