Ugh, AS IF anything else on a Thursday evening could beat this classic film and our classic cocktail menu!
About this event
7:00 PM Doors⁠ - 7:45 PM Showtime⁠
Ugh, AS IF anything else on a Thursday evening could beat this classic film and our classic cocktail menu! Clueless is making its way to Jardin Royalmount's big screens. Dinner will be availible during the show and cocktails will be served all night long!
Shallow, rich and socially successful Cher is at the top of her Beverly Hills high school's pecking scale. Seeing herself as a matchmaker, Cher first coaxes two teachers into dating each other. She also helps a new student gain popularity and in the process discovers her own feelings for someone.
What is the policy regarding rain and inclement weather?
In the case of inclement weather, the movie will take place on a later date.
G
Ouverture des portes à 19h00⁠ - Début du spectacle à 19h45⁠
Quelle est la politique concernant la pluie et les intempéries?
En cas de mauvais temps, le film sera projeté à une date ultérieure.
Presenter par/Presented by fondation pour l'enfance Starlight children's foundation Canada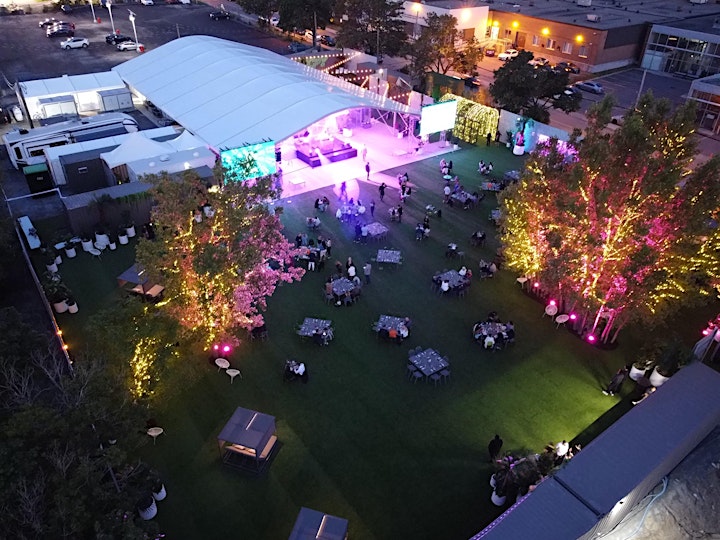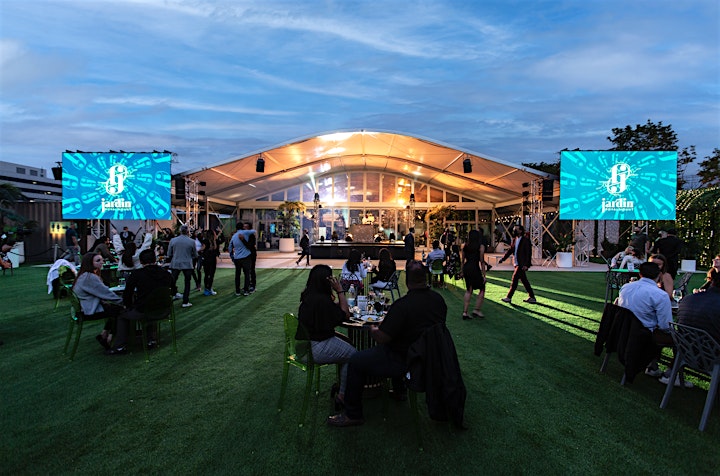 What you need to know before coming to an event at Jardin Royalmount:
COVID Safety:
The site is equipped to adapt and accommodate the frequent changing regulations of provincial and municipal governments. We aim to conform to all safety rules and regulations.
In accordance with current COVID-19 guidelines, all guests must wear a face covering or mask while moving around within the venue. Social distancing guidelines must be respected at all times. What is included in my ticket/ reservation?
What is included in my ticket/reservation?
Tickets include a guaranteed reservation and entrance to the venue. Certain VIP tickets include other elements and special surprises.
Are the seats allocated?
That depends on the show and the type of tickets purchased. For some shows, seating is first come first served, however there will always be room for you and your party as we do not oversell our shows.
Can I transfers my ticket to someone else if I cannot attend an event?
YES, although tickets are non-refundable, they are indeed transferable. Each ticket has a unique QR code that can be easily sent via email.
What is the policy regarding rain and inclement weather?
Each show is different, check your email and the ticketing page for the inclement weather policy of the show have purchased tickets for/ are interested in.
What is the cancellation/refund policy?
Tickets that have been purchased are not refundable, they are however transferable. Should a show be postponed due to dangerous inclement weather, tickets/ reservations will be honoured on the postponed dates.
Can I enter the venue after public programming has started?
Yes but please be respectful of other guests and do not disrupt the performance.
Can I buy tickets at the venue, or are tickets only available online?
Tickets must be purchased online , even at the door.
Who do I contact if I have questions about group tickets, reservations, and public programming?
Please contact our customer service team at info@jardinmtl.com.
*The ticket cost reflects access to the site only. All movies will be shown at no cost to attendees on the site.
Ce que vous devez savoir avant de venir à un événement au Jardin Royalmount :
Sécurité COVID:
Le site est équipé pour s'adapter aux changements fréquents des règlements des gouvernements provinciaux et municipaux. Nous visons à nous conformer à toutes les règles et réglementations de sécurité.
Conformément aux directives COVID-19 en vigueur, tous les invités doivent porter un couvre-visage ou un masque lorsqu'ils se déplacent dans la salle. Les directives de distanciation sociale doivent être respectées à tout moment.
Qu'est-ce qui est inclus dans mon billet /ma réservation ?
Les billets comprennent une réservation garantie et l'entrée au site. Certains billets VIP incluent d'autres éléments et des surprises spéciales.
Les sièges sont-ils attribués?
Cela dépend du spectacle et du type de billets achetés. Pour certains spectacles, les places sont attribuées selon le principe du premier arrivé, premier servi, cependant, il y aura toujours de la place pour vous et votre groupe car nous ne survendons pas nos spectacles.
Puis-je transférer mon billet à quelqu'un d'autre si je ne peux pas assister à un événement?
OUI, bien que les billets ne soient pas remboursables, ils sont bel et bien transférables. Chaque billet a un code QR unique qui peut être facilement envoyé par e-mail.
Quelle est la politique concernant la pluie et les intempéries?
Chaque spectacle est différent, vérifiez vos courriels et la page de billetterie en cas de mauvais temps.
Quelle est la politique d'annulation/remboursement?
Les billets achetés ne sont pas remboursables, ils sont cependant transférables. Si un spectacle est reporté en raison d'intempéries dangereuses, les billets/réservations seront honorés aux dates reportées.
Puis-je entrer dans la salle après le début de la programmation publique?
Oui, mais soyez respectueux des autres invités et ne perturbez pas le spectacle.
Puis-je acheter des billets sur place, ou les billets sont-ils uniquement disponibles en ligne?
Les billets doivent être achetés en ligne, même à la porte.
Qui dois-je contacter si j'ai des questions sur les billets de groupe, les réservations et la programmation publique?
Veuillez contacter notre équipe de service à la clientèle à info@jardinmtl.com.
*Le prix du billet reflète uniquement l'accès au site. Tous les films seront diffusés gratuitement aux participants sur le site