A transformative weekend of movement, ritual, sisterhood, and deep self exploration, hosted on Bowen Island, BC
About this Event
I can't put into words how profound this weekend was for me. I was so aligned with every single moment Jenn + Jade facilitated. I truly did not believe that I would ever meet my "tribe". My heart could not feel more full from the relationships formed and the healing that took place. These two have created magic.
- Amber K.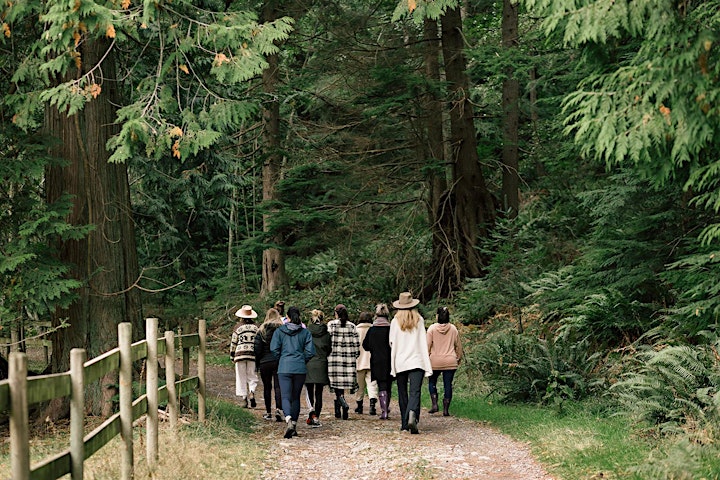 This offering has been described as "transformational", "incredibly healing", and "completely life-changing".
When we think of "coming home" to ourselves, we imagine an unlearning, a remembrance, a softening, a surrender… a returning that happens deep within our Soul.
This retreat is truly a journey, born from a passion for connection: with Self, Sisterhood, and "Spirit" - whatever that looks like for you.
Through the practices of kundalini movement, meditation, self inquiry, and ritual, we will journey. We will amplify our joy, get comfortable with our grief, and explore the spectrum of our very Being with deep self-acceptance.
When we explore from a place of curiosity and compassion, layers of our selves will be revealed, and we will meet our true Self. The wisdom we find in these moments of real intimacy will awaken and transform us.
This is an invitation to those of you who crave a deeper intimacy with your Self, and with the world; who desire a space to reclaim and remember all of Who and What you are.
So join us at a breathtaking and sacred retreat centre just outside Vancouver's city limits on Bowen Island.
Let's share stories, meals, and moments.
Let's witness one another in this Divine time of collective healing, as we embark on this journey Home.
Are you ready?
Many Blessings,
Jenn River + Jade Wolfe
*This is more than a yoga retreat. This is an active, immersive, transformative experience. If you're ready to truly go deep and do the work, this weekend is for you.
---
What's Included:
- Deep healing and transformation
- All teachings: Kundalini Movement, Yoga Nidra, Sound Healing, Guided Meditation, Guided Self Study, Tea Ceremony
- 3 nights accommodation at a stunning retreat centre located on Bowen Island
- Gourmet Plant-Based Nourishment: all snacks, beverages, and meals prepared by our personal in-house chef Hilary Brent(The Rooted Table)
- An unconditionally loving space to heal and come home to yourSelf
---
Investment:
Private Room: $875
-Shared Accommodation-
Double Bed: $780
Single Bed: $760
*This offering is limited to 13 Womxn due to COVID-19 protocols + guidelines.
---
-Scholarship Program-
If you seek financial assistance, please apply for our partial scholarship through the link below:
-Seva Program-
If you are interested in a partial scholarship, and are looking to be a part of our team for the weekend, please apply through the link below:
---
Inclusivity:
All applicants are considered equally. Homecoming is inclusive and open to all expressions of self-identified Womxn and does not discriminate on the basis of race, religion, sexual orientation, and/or nationality.
---
Meet Your Facilitators:
Jenn River ~ Facilitator
www.jennriver.com | @jenn_river
Jenn River is a trauma-informed facilitator. She holds sacred space for womxn seeking to foster a deeper intimacy with Self, sisterhood, and Spirit. During her retreats, circles, and workshops, Jenn invites you to get curious, and deep dive into self-exploration with support, safety, and unconditional love. It is her hope and intention to offer containers where you can feel seen, heard, and empowered to find peace and healing, and aims to be a humble guide on your beautifully, unique journey Home.
Jade Wolfe ~ Facilitator
www.jadewolfe.ca | @jadewolfe_
Jade Wolfe is a yoga teacher, energy healer, and sound medicine facilitator. With an authentic, introspective, holistic and intuitive approach, Jade brings a high level of compassion, radiance and overall joy into her yoga and healing offerings. Her passion for Kundalini Yoga began in 2015 as she experienced a potent resonance with the teachings, experiential practice and wide range of physical, emotional, mental and spiritual health benefits. Her sound medicine journeys facilitate sacred healing by the use of channelling vibration through a host of instruments including Tibetan and crystal singing bowls, chimes, drumming, and the gong. Sound vibration is used as a restorative healing tool for clearing and realigning our bodies so they may return to a natural state of being. Jade truly believes in a combination of sound, breath, movement and stillness as a recipe for an empowering contribution to personal growth and transformation.
Hilary Brent ~ Holistic Chef
@therootedtable
*Our personal chef Hilary of The Rooted Table is the creator of our incredible, plant-based menu.
Hilary Brent grew up with true curiosity and passion for food. The Rooted Table was born out of a desire to share this love of food with others. As a holistic chef, her food philosophy is to eat whole foods in harmony with the seasons. She believes that food can be a catalyst for storytelling, connection and ultimately, love. Her dishes are always colourful, nourishing and delicious.
---
Refund/Cancellation Policy:
15 or more days prior to the event: Attendees will receive a full refund of deposit
14 or less days prior to retreat: Cancellation fees apply
**In the event of retreat postponement due to travel or gathering bans, payments made toward the retreat will be transferred to another date OR full refund will be issued.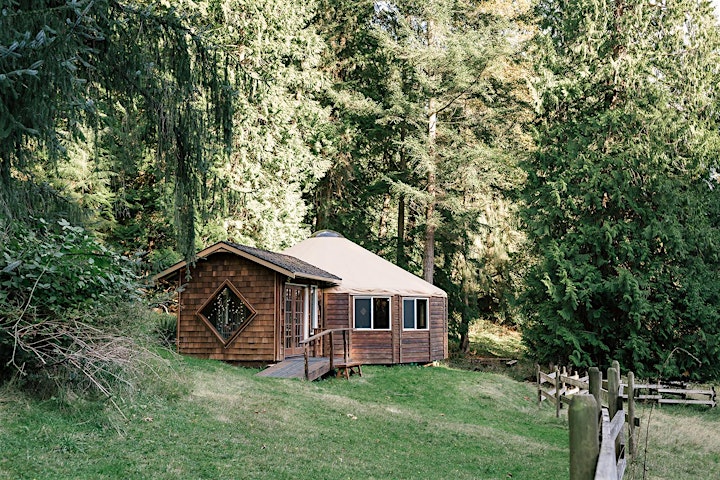 MORE TESTIMONIALS...
"The Homecoming retreat was such a transformational, pivotal choice toward embarking on my own path to healing. The retreat created a space to be vulnerable, and the support to explore the edges of myself. The meditations, yoga, food, and sisterhood provided a safe place to delve deep into myself, rediscover my Self, and invite my pieces back home." ~ Elizabeth G.
"Homecoming for me was truly just that: a coming Home. It was deeply transformational, nourishing and could not have been more.. right. I have gained a belief and peace in my healing, a reclaimed sense of wholeness, and a comfort in knowing that beautiful community exists around us if we open up. PS. Food was bomb. Location was incredible. Vibes were unbeatable." ~ Haley P.