MINDFULNESS IN THE WORKPLACE : Avoiding your blindspot under stress

Thursday, 17 September 2015 from 12:15 PM to 1:30 PM (PDT)
Event Details
MINDFULNESS IN THE WORKPLACE :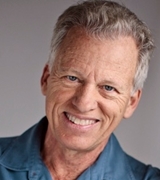 with Gary Bello, Author, Public Speaker, Interfaith Minister, Teacher, and Co-Founder of Monkey Mind Meditation


Avoiding your blindspot under stress
To be successful in your personal and professional life requires you to know how to approach challenging situations with a clear mind. Mindfulness enables you to remain connected to your wise, aware, intuitive Self. It also allows you to notice when you are disconnected. Through simple, easy-to-use mindfulness training, you can learn to use mindfulness to live a more productive and less stressful life.
Do you know how to connect to your wise aware intuitive Self?
Do you have a viable plan in place for when you are disconnected from your wise aware intuitive Self?
About Our Speaker:
Gary Bello is an author, public speaker, interfaith minister, teacher and coach who has a deep passion for personal development as a means to create a more conscious and sustainable world. Since 1971 he has been engaged in a full time practice of yoga and meditation that included five years as a meditation monk. In 1980 after receiving his Master's Degree in integral psychology he began developing a system of personal growth that seamlessly integrates the ancient wisdom of India with modern body-mind psychology and holistic therapies. In 2014 Gary helped launch Monkey Mind Meditation to provide online training programs in mindfulness meditation.
Married for 37 years to his wife Radha, they have co-directed yoga & meditation retreat centers, a holistic health center in Vermont, and wellness centers in Montreal, Vermont and Florida. World travelers, they have made sixteen trips to the Himalayas where for three months each visit they studied and practiced meditation. They now travel offering relationship seminars using the principles from their first book: Enlightening Moments: Living Beyond The Frustration Cycle. Last September Gary was invited to present both meditation and his relationship tools to those attending the 110th Anniversary of Rhodes Scholars in Oxford, England.
When & Where
Room 700 - 1090 W. Georgia St.
Adler University
Vancouver, BC V6E 4V2
Canada

Thursday, 17 September 2015 from 12:15 PM to 1:30 PM (PDT)
Add to my calendar
Organizer
Workplace Centre convenes conversations that deepen Spirit and Ethics in the workplace, and promotes their practical application in business and everyday life. We hold two meetings each month: Ethics for Breakfast, on the second Wednesday, and the Spirit at Work Luncheon on the third Thursday of the month. All meetings are open to the public. They are about 75 minutes long, presentation-and-discussion format, with speakers/topics that will help you keep ethics and spirituality alive in your work.
Email us or call 604-685-6560 for more information. You can also review our previous speakers & events, and any related speeches and presentations that have been posted by visitin www.WorkplaceCentre.org