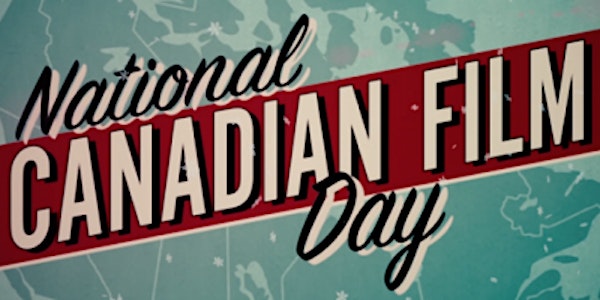 National Canadian Film Day Screening: "SABAH"
Location
CBC Studio 700
700 Hamilton Street
Vancouver, BC V6B 2R5
Canada
Description
It's a SOLD OUT event. The RUSH LINE opens 15 minutes before the screening.
April 20, 2016 is National Canadian Film Day (NCFD), an annual event held in communities all across the country to celebrate Canada through Canadian film. It's a day to sit back in your seat, take off your toque, and have some FUN!
NCFD is an initiative of REEL CANADA, an organization that has put on over 1,100 festivals of Canadian films for over 400,000 high school students, new Canadians, and Indigenous communities since 2005. In 2015, NCFD celebrations spanned every single province and every single territory in this chilly country we call home. What's cooler than that, eh?
To celebrate NCFD in BC, REEL CANADA and community partners the Vancouver Asian Film Festival (VAFF) and explorASIAN present an encore screening of SABAH.
A panel discussion on the Canadian immigrant experience follows the film screening, moderated by Andrew Chang, CBC Host and News Anchor of CBC Vancouver News at 6.
Panelists:
Mohammed Alsaleh, Resettlement Assistance Program Counsellor, Immigrant Services Society of BC
Chris Friesen, Director of Settlement Services, Immigrant Services Society of BC
Angelina L. Cantada, Filmmaker/Producer, Curly Tail Pictures

Event Schedule:
Door Open: 6:00 pm
Pre-Film Reception: 6:30 pm
Screening: 7:00 pm
Panel Discussion: 8:45 pm
Synopsis: Sabah (Arsinée Khanjian) is a 40-year-old Muslim virgin who lives in Toronto with her needy Muslim family. Since her father's death, she has been the caretaker for her mother and at the whim of her controlling and conservative Muslim brother Majid (Jeff Seymour). After a gift from Majid reawakens her lost independence, she chances on a romance with Stephen (Shawn Doyle). However, since he is not a Muslim, Sabah must hide her newfound love from the Muslim strictures that would destroy it.
Initial release: 2005
Director: Ruba Nadda
Running time: 1h 30m