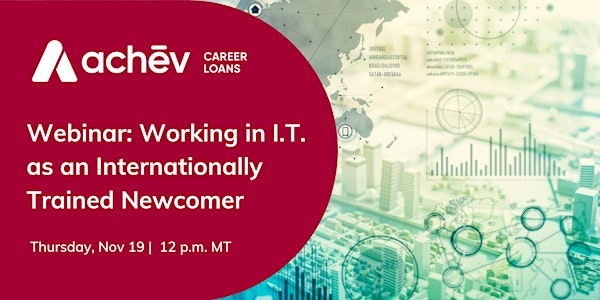 Working in I.T. as an Internationally Trained Newcomer
Find out how skilled newcomers can begin their I.T. career in Canada.
About this event
This webinar will cover how Internationally Trained Individuals (ITIs) can resume their Information Technology career in Canada. We will be looking at required training, costs, and barriers for internationally trained I.T. professionals.
Alyssa Diehl, Workforce Development Manager at Manpower Alberta, will be our Guest Speaker for this presentation. We will also hear from a current ITI, Charles Onyekweli, about his experience entering the job market.
Please note that this webinar is intended for internationally trained individuals in Saskatchewan and Alberta.
Career Loans is a virtual program for internationally trained professionals living in Alberta and Saskatchewan. The program helps newcomers continue their career in Canada by providing free online career support services. Eligible clients can also apply for a micro loan of up to $15,000 to help pay for the costs of training and foreign credential recognition.Career Loans is funded by the Government of Canada (ESDC) and coordinated by Achēv.